To the people of Georgia, Quality First Healthcare Services shines as a beacon of understanding and support. Our agency offers a haven of companionship, providing a range of services that prioritize physical health and emotional well-being. With an unwavering commitment to client-centric care, our mission is to offer comprehensive companionship services that foster connections, uplift spirits, and create moments of joy for clients and their families.
At Quality First Healthcare in Lawrenceville, GA, we understand the profound impact that companionship can have on the well-being of individuals, especially those who may feel isolated due to age, illness, or other circumstances. Our Companionship Services are designed to offer support, friendship, and assistance, enhancing the quality of life for our clients.
Embracing the Power of Companionship
At Quality First Healthcare Services, companionship isn't just an add-on service; it's a philosophy rooted in the belief that human connection is vital to well-being. Our team understands that individuals require emotional support, engagement, and genuine companionship beyond medical and non-medical needs. We aim to create an environment where clients feel valued, heard, and understood while families find solace in knowing their loved ones are in caring hands.
Recognizing the Need for Companionship
It's important to identify when someone might benefit from companionship services. Key indicators include:
Feelings of loneliness or isolation
Difficulty engaging in social activities
Changes in mood, such as increased sadness or anxiety
Loss of interest in previously enjoyed activities
Difficulty keeping up with daily tasks
Living alone or being distant from family and friends
Why Companionship Services are Vital
Companionship services are essential for:
Alleviating feelings of loneliness and isolation
Encouraging social interaction and engagement
Providing a sense of safety and security
Assisting with everyday tasks and activities
Offering peace of mind to family members
Our Approach to Companionship Services
Our companionship services include several key elements:
Personalized Matching: We pair clients with companions who share similar interests and personalities.
Social Interaction: Engaging in conversation, recreational activities, and social outings.
Assistance with Daily Living: Help with light household tasks, meal preparation, and errands.
Emotional Support: Providing a listening ear and emotional support during challenging times.
Activity Planning: Organizing activities that stimulate mental and physical well-being.
Regular Check-ins: Ensuring consistent interaction and monitoring well-being.
Diverse Aspects of Our Companionship Services
Compassion in Every Interaction: Our caregivers approach companionship with heartfelt compassion. Each team member is chosen for their expertise and ability to form meaningful connections that enrich the lives of those they serve.
Creating Moments of Joy: From engaging in meaningful conversations to participating in hobbies and activities, our caregivers aim to create moments of joy that brighten clients' days and contribute to their overall well-being.
Support for Families: Our companionship services extend to families as well. We understand that caregiving can be demanding, and our goal is to provide respite and support to primary caregivers, giving them a chance to recharge.
Addressing Isolation: For individuals experiencing isolation or loneliness, our companionship services serve as a bridge to the broader world. We facilitate social interactions and outings that promote a sense of connection.
Unveiling the Details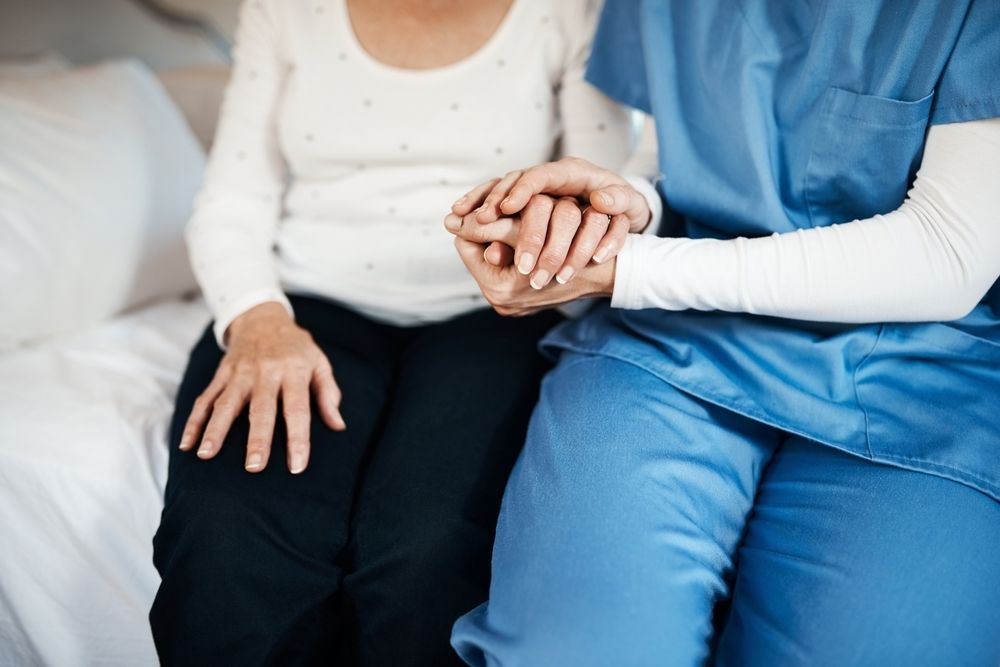 Here's an insight into what our companionship services encompass:
Engaging Conversations: Our caregivers engage in meaningful conversations, fostering connections and providing emotional support to clients.
Hobby and Activity Partners: We participate in activities and hobbies that align with clients' interests, ensuring they remain engaged and enjoy daily life.
Assistance with Daily Living: Our caregivers assist with daily tasks, offering a helping hand while promoting independence.
Respite for Caregivers: We offer respite care for primary caregivers, giving them a break to tend to their needs while their loved ones enjoy companionship and care.
Celebrating Milestones: Birthdays, holidays, and special occasions are celebrated enthusiastically, creating cherished client memories.
Prevention
Companionship can play a preventative role in mental health, helping to ward off feelings of depression and anxiety, and promoting a more active and engaged lifestyle.
Outlook
With the right companionship, individuals can experience an improved quality of life, greater happiness, and a renewed interest in life.
Frequently Asked Questions about Companionship Services
What Exactly are Companionship Services?
Companionship Services involve providing emotional support, social interaction, and assistance with daily activities to individuals who may feel isolated or require additional support in their daily lives. This can include conversation, participation in hobbies or social events, and help with light household tasks.
Who Can Benefit from Companionship Services?
These services are ideal for seniors, individuals living alone, those recovering from illness or surgery, people with mobility issues, or anyone who feels isolated and would benefit from regular social interaction and companionship.
How Are Companions Matched with Clients?
We carefully match companions based on the client's personality, interests, and specific needs to ensure a harmonious and beneficial relationship.
What Kind of Activities are Included in Companionship Services?
Activities can range from engaging in conversation, going for walks, participating in hobbies, accompanying clients to social events or appointments, to assistance with reading, and light household tasks.
Are Your Companions Trained?
Yes, our companions are trained to provide compassionate and respectful support, ensuring a positive and enriching experience for our clients.
How Often Can a Companion Visit?
The frequency of visits is based on the individual needs and preferences of each client. This can range from a few hours a week to several times a week.
Is There a Minimum Number of Hours for Companionship Services?
We offer flexible scheduling to meet the diverse needs of our clients. There is no strict minimum, and we work with you to determine the best schedule.
How Do I Arrange for Companionship Services?
Starting services is simple. Just call us at 770-639-3976 for an initial consultation. We will discuss your needs, preferences, and schedule to provide the companionship services that best suit you or your loved one.
For any further questions or to arrange for companionship services, please feel free to reach out to us. We are here to enrich lives with meaningful connections and support.
Your Source of Joy and Connection
Quality First Healthcare Services is more than a home care agency; it provides companionship and warmth for those seeking meaningful connections. We understand that selecting the right companionship services is a deeply personal decision, and we stand ready to provide the support you need. With our team's unwavering dedication, we aspire to bring smiles and moments of joy, enhancing the lives of clients and families.
Our agency is committed to enhancing the quality of life for individuals and families alike, offering non-medical expertise and a genuine caring touch. When it comes to the well-being of your loved ones, choose a home care agency that places quality first by calling Quality First Healthcare Services at 770-639-3976 today!