Life in Georgia can move at a bustling pace, making it challenging to manage essential matters effectively. This can make ensuring the health and well-being of our loved ones a challenge, especially when they need additional care. Amidst the demands of modern life, Quality First Healthcare Services stands as a beacon of hope, offering high-quality in-home care that caters to the unique needs of individuals requiring care in the comfort of their homes.
Understanding the importance of home care is essential for many families and individuals facing health challenges that make everyday tasks difficult. At Quality First Healthcare in Lawrenceville, GA, our team is dedicated to providing top-notch home care services, ensuring comfort, safety, and well-being right at your doorstep.
Symptoms Indicating the Need for Home Care
Recognizing when to seek home care services is crucial. Some common indicators include:
Difficulty managing daily living activities such as bathing, dressing, and eating
Struggling with mobility and requiring assistance to move around
Chronic health conditions that need regular monitoring
Post-surgery or hospitalization recovery needs
Cognitive impairments that affect daily functioning
Need for companionship and social interaction
Why Home Care Services are Essential
Home care services play a pivotal role in enhancing the quality of life for individuals who face difficulties in managing everyday tasks. These services are crucial for:
Providing personalized care in the comfort of one's home
Ensuring continuous monitoring and management of health conditions
Offering support for families and caregivers
Reducing the need for hospital readmissions
Promoting independence and dignity for the individual
Treatment Process
Our home care approach involves several personalized steps:
Initial Consultation: We start with a comprehensive evaluation of the individual's needs.
Developing a Custom Care Plan: Creating a tailored plan that addresses specific requirements.
Assigning Qualified Care Providers: Matching caregivers with the right skills and personality.
Regular Health Monitoring: Keeping track of health status and adjusting care as needed.
Assistance with Daily Activities: Helping with personal care, meal preparation, and household tasks.
Medication Management: Ensuring medications are taken correctly and on time.
Companionship and Emotional Support: Providing social interaction and emotional comfort.
Family Support and Communication: Keeping family members informed and involved in the care process.
Providing Care in your Home
At Quality First Healthcare Services, we understand that every individual's health journey is different. Our Home Care Services are designed with compassion, valuing each client's emotional and physical well-being. With a commitment to providing comprehensive, personalized assistance, our team aims to enhance the quality of life for our clients and alleviate the stress that often accompanies health-related challenges.
A Glimpse into Our Home Care Services
Comprehensive Assessment: Our journey with clients begins with a thorough assessment of their needs, and preferences. This helps us create a customized care plan that addresses specific requirements, ensuring holistic and effective care.
Personal Care Assistance: Our caregivers provide dignified assistance with bathing, dressing, grooming, and meal preparation, promoting independence and self-esteem.
Skilled Nursing Care: Our team of experienced nurses is equipped to handle various medical needs, from administering medications and wound care to monitoring vital signs. With our skilled nursing care, clients receive professional medical attention in the comfort of their own homes.
Emotional Support: Health challenges can emotionally affect clients and their families. Our compassionate professionals offer emotional support, companionship, and a listening ear to ensure clients feel understood and cared for.
The Specifics Of Our Care
Here's a glimpse of what our Home Care Services encompass:
Personalized Care Plans: Each client's care plan is meticulously crafted based on their medical history, condition, and preferences, ensuring a holistic approach to well-being.
Flexible Scheduling: We understand that life is dynamic, and so are our client's needs. Our flexible scheduling options accommodate various routines and requirements.
Expert Care Team: Our team comprises of skilled nurses, caregivers, and other healthcare professionals dedicated to delivering top-notch care.
Continuous Monitoring: Regular check-ins and updates ensure that the care plan evolves with the client's progress and changing needs.
Collaboration with Families: We believe in a collaborative approach to care. Families are kept informed and involved in decision-making, fostering a supportive environment.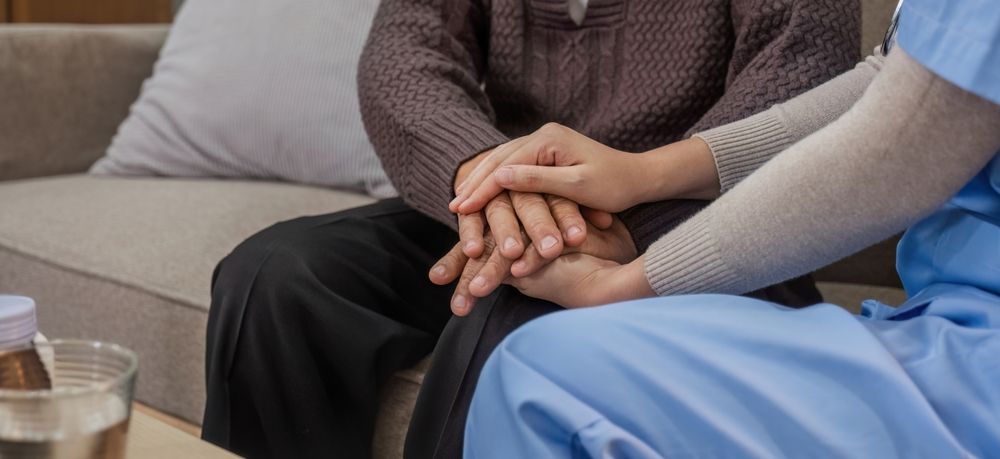 Prevention
Preventive home care can significantly improve health outcomes. This includes regular health assessments, education on managing chronic conditions, and guidance on leading a healthy lifestyle.
Outlook
Home care services can greatly enhance the quality of life, providing a sense of independence and comfort. The right care can lead to improved health outcomes and greater satisfaction for both the individual and their family.
Frequently Asked Questions about Home Care Services
What Services Do You Provide in Home Care?
We offer a comprehensive range of services, including personal care (bathing, dressing, grooming), medication management, mobility assistance, meal preparation, light housekeeping, companionship, and emotional support. We also provide specialized care for chronic conditions and post-surgical recovery.
How Do You Ensure the Quality of Your Caregivers?
Our caregivers are carefully selected based on their qualifications, experience, and background. They undergo thorough background checks and continuous training to ensure they meet our high standards of care and professionalism.
Can Home Care Services Be Customized According to Individual Needs?
Absolutely. Each care plan is tailored to the individual's specific needs, preferences, and medical conditions. We regularly review and adjust the care plan to ensure it continues to meet the evolving needs of our clients.
How Is the Privacy and Confidentiality of Clients Maintained?
Client privacy and confidentiality are of utmost importance to us. Our team adheres to strict privacy policies and professional standards to ensure all personal and medical information remains confidential.
Are Home Care Services Covered by Insurance?
Coverage can vary depending on the insurance policy. We can assist in understanding your coverage and can also provide information on alternative payment options for our services.
How Are Emergencies Handled?
Our caregivers are trained to respond to emergencies and have protocols in place to ensure the safety and well-being of our clients. In case of a medical emergency, we ensure prompt medical attention and notify family members immediately.
Can I Change or Discontinue Services If My Needs Change?
Yes, you can modify or discontinue services at any time. We understand that care needs can change and we are flexible in adapting our services accordingly.
How Do I Start Services with Quality First Healthcare?
Starting services is simple. Just call us at 770-639-3976 for an initial consultation. We will discuss your needs, conduct an assessment, and develop a personalized care plan to start providing the care you or your loved one requires.
For any further questions or to schedule a consultation, feel free to contact us. We're here to help you every step of the way.
Your Loved One Matters At Quality First Home Care
In a world that sometimes feels distant and hurried, Quality First Home Care services bridge the gap between quality healthcare and the comfort of home. Our commitment to providing exceptional care ensures that clients receive the attention they deserve while maintaining their dignity and independence. With our comprehensive and compassionate approach, we strive to be a source of comfort and support for individuals and families alike.
Quality First Home Care stands as a testament to the power of personalized care, making a difference one client at a time. When it comes to the health and well-being of your loved ones, trust in Quality First Healthcare Services to deliver excellent service in every aspect, ensuring a journey of healing, comfort, and improved quality of life. Call us today at 770-639-3976 and choose option 1, to take the first step to getting effective in-home care.