In Georgia, Quality First Healthcare Services resonates with a promise of exceptional care. It stands as a beacon of hope, offering a range of Personal Support services designed to cater to the diverse needs of clients and their families. With a steadfast commitment to client well-being, our mission is to provide comprehensive, personalized assistance that addresses physical needs and uplifts the spirit.
At Quality First Healthcare in Lawrenceville, GA, our Personal Support Services are designed to assist individuals in managing their daily lives while maintaining their independence and dignity. Our dedicated team offers personalized, compassionate care to meet the unique needs of each client, enhancing their quality of life.
Embracing the Essence of Personal Support
At Quality First Healthcare Services, Personal Support is more than just a service; it's a philosophy centered around enhancing the quality of life for individuals facing ADL (Activities of Daily Living) challenges. Our team recognizes that health encompasses physical and emotional well-being, and our Personal Support services aim to provide holistic assistance that fosters comfort, dignity, and independence.
Indicators for Needing Personal Support Services
Personal Support Services may be beneficial for those experiencing:
Difficulty in managing daily living activities such as bathing, dressing, and eating
Limited mobility or physical disabilities
Cognitive impairments that affect daily functioning
Chronic health conditions requiring regular monitoring
Feelings of isolation or loneliness
Need for assistance in household management
The Importance of Personal Support Services
These services are crucial for:
Assisting with everyday tasks, promoting independence
Providing companionship and reducing feelings of isolation
Ensuring a safe and comfortable living environment
Supporting family caregivers
Enhancing overall well-being and quality of life
Our Personal Support Services Process
Our approach includes several key steps:
Comprehensive Assessment: Evaluating the individual's needs and capabilities.
Customized Support Plan: Creating a tailored plan that addresses specific requirements and preferences.
Caregiver Matching: Assigning caregivers who best fit the client's personality and needs.
Daily Living Assistance: Providing help with personal care, meal preparation, and other daily tasks.
Mobility and Exercise Support: Assisting with mobility and encouraging light exercise for better health.
Companionship and Emotional Support: Offering social interaction and emotional comfort.
Household Management: Helping with light housekeeping, laundry, and organization.
Regular Monitoring and Adjustments: Continuously evaluating and adjusting the support plan as needed.
Navigating the Realm of Personal Support
Compassion in Action: Our caregivers approach Personal Support with unwavering compassion. Each team member is selected for their expertise and ability to provide empathetic care that brings solace to clients and their families.
Tailored Assistance: We understand that each client has unique needs and preferences. Our Personal Support plans are customized to align with individual requirements, ensuring every client receives the care they deserve.
Promoting Independence: Our caregivers are trained to empower clients to maintain their independence to the fullest extent possible. By offering assistance that respects dignity and autonomy, we promote a sense of pride and self-esteem.
Companionship and Engagement: Beyond physical care, our Personal Support services include companionship and engagement. We believe fostering emotional connections can significantly improve client's overall well-being.
Unveiling the Details
Here's a glimpse of what our Personal Support services encompass: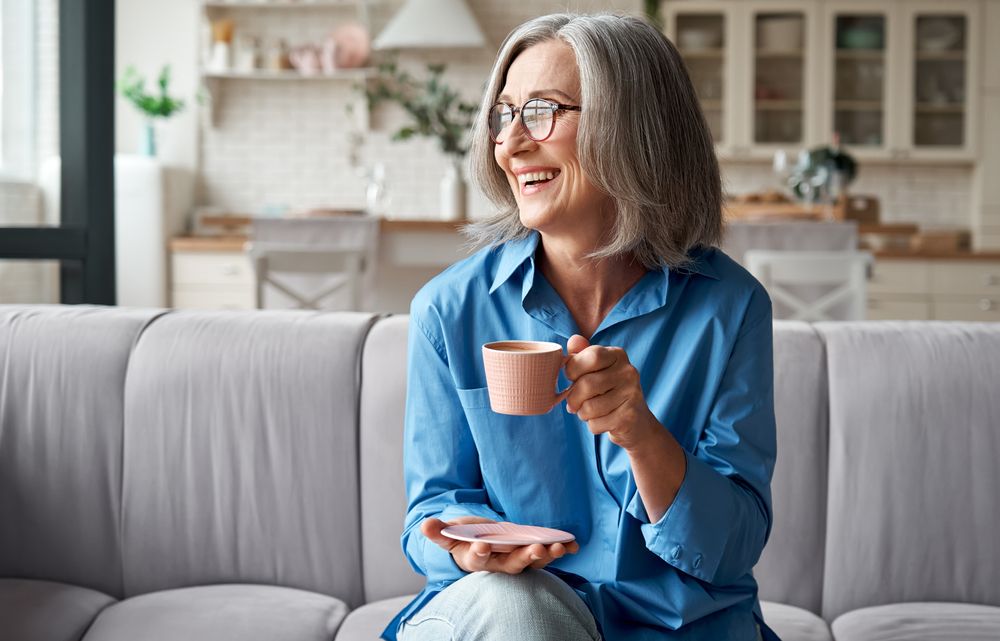 Activities of Daily Living (ADL): Our caregivers assist with tasks such as bathing, dressing, grooming, and meal preparation, ensuring that clients can continue their ADL routines with ease.
Medication Reminders: Staying on top of medication schedules is crucial. Our caregivers provide reminders and assistance to help clients adhere to their prescribed medications.
Mobility Support: Our caregivers offer physical assistance and support for clients with mobility challenges, promoting safe movement and reducing the risk of accidents.
Emotional Comfort: Our caregivers provide emotional support and companionship, alleviating feelings of loneliness and fostering a sense of connection.
Respite Care: We understand that caregiving can be demanding. Our respite care services offer relief to primary caregivers, ensuring they have time to recharge while their loved ones are in capable hands.
Prevention
Personal Support Services play a key role in preventing accidents and health complications by providing regular assistance and monitoring, thus ensuring a safer living environment.
Outlook
With effective personal support, individuals can enjoy a higher level of independence and a better quality of life, while families gain peace of mind knowing their loved ones are in good hands.
Frequently Asked Questions about Personal Support Services
What Are Personal Support Services?
Personal Support Services include assistance with daily living activities like bathing, dressing, meal preparation, and light housekeeping. They also encompass mobility assistance, companionship, and support with routine tasks, tailored to the individual needs of each client.
Who Can Benefit from Personal Support Services?
These services are ideal for the elderly, individuals with physical disabilities, those recovering from surgery or illness, people with cognitive impairments, or anyone who needs assistance with daily activities to maintain independence at home.
How are Caregivers Matched with Clients?
We carefully match caregivers based on the client's needs, preferences, and personality. This ensures a compatible and effective caregiving relationship.
What Kind of Tasks Do Personal Support Caregivers Perform?
Our caregivers assist with a variety of tasks, including personal care, meal preparation, light housekeeping, medication reminders, mobility assistance, and providing companionship.
Are Your Caregivers Trained?
Yes, our caregivers are trained and experienced in providing high-quality personal support services. They are equipped to handle various situations and needs with compassion and professionalism.
How Often Can a Caregiver Visit?
The frequency of caregiver visits is based on the individual needs and preferences of the client. This can range from a few hours a week to daily assistance.
Can Personal Support Services Be Customized?
Absolutely. Our services are highly personalized. We work with each client to create a care plan that meets their specific needs and preferences.
How Do I Start Services with Quality First Healthcare?
Getting started is simple. Contact us at 770-639-3976 for an initial consultation. We'll discuss your needs, conduct an assessment, and develop a personalized plan to provide the support you or your loved one requires.
For any further questions or to arrange for personal support services, feel free to reach out to us. Our team is dedicated to enhancing the quality of life for each client we serve.
Your Trusted Partner in Personal Support
Quality First Healthcare Services embodies the ethos of personalized care that extends beyond non-medical treatment. Choosing the right Personal Support services is a significant decision, and we are committed to being a reliable partner to assist you with your ADLs. With unwavering dedication, we provide exceptional care that honors the uniqueness of each client.
Quality First Healthcare Services shines as a beacon of excellence in personal support. Our company is a testament to the power of compassion, offering a helping hand and a compassionate heart to those in need. When it comes to your well-being or that of your loved ones, trust a home care agency that places quality first. Call us today at 770-639-3976 and choose option 1 to find out how we can help you!