Throughout Georgia, Quality First Healthcare Services is synonymous with exceptional care. Our company stands as a hope for individuals seeking top-tier Skilled Nursing services. With a profound commitment to client-centric care, we aim to redefine healthcare by providing comprehensive, personalized nursing assistance to clients and their families.
Quality First Healthcare in Lawrenceville, GA, provides comprehensive skilled nursing services, offering specialized medical care in the comfort of your home. Our skilled nursing team, composed of experienced and compassionate nurses, delivers care tailored to individual health needs, ensuring the highest quality of life for our clients.
A Deeper Look into Skilled Nursing
Skilled Nursing isn't just a service; it's a philosophy rooted in compassion, expertise, and the belief that every client deserves the highest quality of care. Our team of skilled nurses, each armed with a wealth of experience and a passion for positively impacting clients' lives. Our Skilled Nursing services extend well beyond the confines of traditional medical care, encompassing a holistic approach that addresses not only the physical aspects of health but also clients' emotional well-being.
When is Skilled Nursing Needed?
Skilled nursing services are often required when an individual faces health challenges that require professional medical attention. These situations include:
Recovery from surgery or hospitalization
Management of chronic diseases like diabetes, heart failure, or COPD
Wound care, especially for pressure sores or surgical wounds
Administration of injections or IV medications
Need for regular monitoring of vital signs and medical conditions
Assistance with managing complex medical equipment
Why Skilled Nursing Services are Essential
Skilled nursing services are crucial for:
Providing professional medical care in the familiarity and comfort of home
Assisting with recovery and improving overall health outcomes
Offering personalized care tailored to individual medical needs
Reducing the frequency of hospital readmissions
Supporting families in managing complex health care requirements
Our Approach to Skilled Nursing
Our skilled nursing process involves:
In-depth Assessment: Conducting thorough health assessments to understand specific medical needs.
Personalized Care Plan: Developing a customized care plan focusing on the client's unique health challenges.
Professional Medical Care: Delivering expert nursing services such as wound care, medication management, and health monitoring.
Coordination with Physicians: Working closely with physicians to ensure cohesive and effective care.
Family Education and Support: Providing education and resources to families for better understanding and involvement in the care process.
Regular Follow-ups and Adjustments: Continuously monitoring health progress and adjusting care plans as necessary.
Aspects of Our Skilled Nursing Services
Professional Expertise: Our team of skilled nurses boasts a diverse skill set, ranging from wound care and medication administration to complex skilled nursing procedures. Their extensive knowledge and continuous training ensure that clients receive the best possible care.
Personalized Care Plans: We recognize that each client is unique, and their healthcare journey deserves an individualized touch. Our skilled nurses work closely with clients and their families to design tailored care plans that align with specific needs and preferences.
Client Education: Beyond administering medical care, our skilled nurses empower clients with knowledge about their conditions, treatments, and preventive measures. Informed clients are better equipped to participate in their health management actively.
Coordination of Care: Seamless communication and collaboration are at the heart of our approach. Our skilled nurses will work with your doctor and other healthcare professionals to ensure a well-coordinated care strategy that leads to optimal outcomes.
The Details of Our Skilled Nursing Services
Here's a glimpse of what our Skilled Nursing services encompass: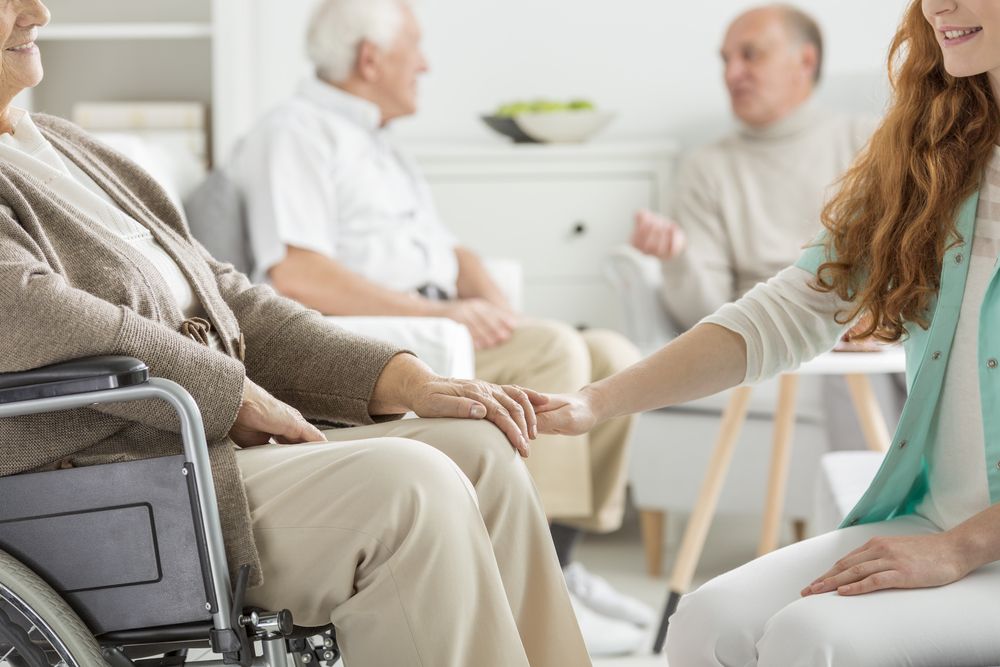 Medication Management: Our skilled nurses take the guesswork out of medications, ensuring proper administration, dosage, and timing for improved treatment effectiveness.
Wound Care: From minor cuts to complex surgical wounds, our nurses possess the expertise to provide meticulous wound care, minimizing the risk of infection and promoting healing.
Chronic Disease Management: Clients with chronic conditions benefit from our nurses' support in managing symptoms, adhering to treatment plans, and maintaining a high quality of life.
Post-Surgical Care: After surgery, our skilled nursing team provides attentive care, monitoring recovery progress and assisting with any post-operative needs.
Pain Management: We prioritize clients' comfort by employing effective pain management techniques, ensuring pain doesn't hinder healing.
Prevention
Our skilled nursing services play a vital role in preventive care, helping to identify and manage potential health issues before they escalate, and educating clients and families on health maintenance and disease prevention.
Outlook
With skilled nursing care, individuals can experience significant improvements in their health and well-being, often leading to greater independence and a better quality of life.
Frequently Asked Questions about Skilled Nursing Services
What Are Skilled Nursing Services?
Skilled nursing services involve professional medical care provided by licensed nurses. These services are designed for individuals who require medical care beyond what typical home care offers, such as wound care, medication management, and monitoring of vital signs.
Who Needs Skilled Nursing Services?
Individuals who may benefit from skilled nursing services include those recovering from surgery or hospitalization, managing chronic illnesses, requiring wound care, needing frequent medical monitoring, or dealing with complex health conditions.
What Types of Medical Care Do Skilled Nurses Provide?
Skilled nurses provide a wide range of medical services, including wound care, administration of medications and injections, managing IVs, monitoring vital signs, and coordinating with doctors for comprehensive care.
How Do You Ensure the Quality of Your Skilled Nursing Staff?
Our skilled nurses are licensed professionals with extensive training and experience. They undergo rigorous background checks and continuous training to ensure they provide the highest standard of care.
Can Skilled Nursing Services Be Customized?
Yes, our skilled nursing services are highly personalized. We develop a care plan based on each individual's specific medical needs and preferences, ensuring the most effective and comfortable care.
Are Skilled Nursing Services Covered by Insurance?
Coverage for skilled nursing services can vary depending on your insurance plan. We can assist in determining your coverage and exploring alternative payment options.
How Often Will a Skilled Nurse Visit?
The frequency of visits depends on the individual's medical needs. This can range from multiple visits a week to daily care, as determined by the care plan.
How Do I Arrange Skilled Nursing Services?
To arrange skilled nursing services, simply call us at 770-639-3976. We'll discuss your needs, conduct an assessment, and develop a personalized care plan to provide the medical care you or your loved one requires.
For any further questions or to arrange for skilled nursing services, please feel free to contact us. Our team is committed to providing professional, compassionate care tailored to your specific health needs.
Your Partner in Health
Quality First Healthcare Services takes immense pride in being a trusted partner on your health journey. We understand that choosing the right Skilled Nursing services is a significant decision, and we are here to ensure that you and your loved ones receive the best care possible. With our team's unwavering dedication, our clinic strives to elevate healthcare standards, setting a new benchmark for client satisfaction and well-being.
Quality First Healthcare Services shines as a beacon of excellence in Skilled Nursing. Our commitment to providing comprehensive, compassionate, and skilled care resonates in every interaction, making us a reliable ally in pursuing health and vitality. Contact us today at 770-639-3976 and choosing option 1 for more information about our skilled nursing services.